Introduction
We want to help Producers, Distributors, and Film Investors in the documentary space (including us!) understand what the audience and market looked like in 2022. Here we look back at the major documentary film releases of the past year and analyse the data to learn more about what worked, what didn't, what consumer trends emerged and where the market is heading.
As an entertainment analytics company, we have compiled data to help uncover:
The audience

What did the consumer demographics look like in 2022?
Which sub-genres were consumed the most in 2022?
Which geographies engaged with this content in 2022?

The market

Who were the key buyers/sales agents & territories in 2022?
What did the box-office and streaming look like in 2022?
Where were the key award wins/nominations in 2022?
Whilst there is critics-based analysis for the top documentaries of the year (see feature links at the foot of this article) there is little objective data being shared. If you have read data-based analysis on the documentary film space and would like to help us further our research and understanding, please get in touch, we'd love to hear from you!
1. The Audience
Documentaries have always been a popular genre among audiences of all ages and backgrounds, and in recent years have seen a significant increase in popularity. This can be attributed to the increasing availability of streaming platforms which make it easier for audiences to access and consume documentaries.
Most Popular Docs
Here are the Top 15 documentaries of 2022 based on views in the first 30 days after release: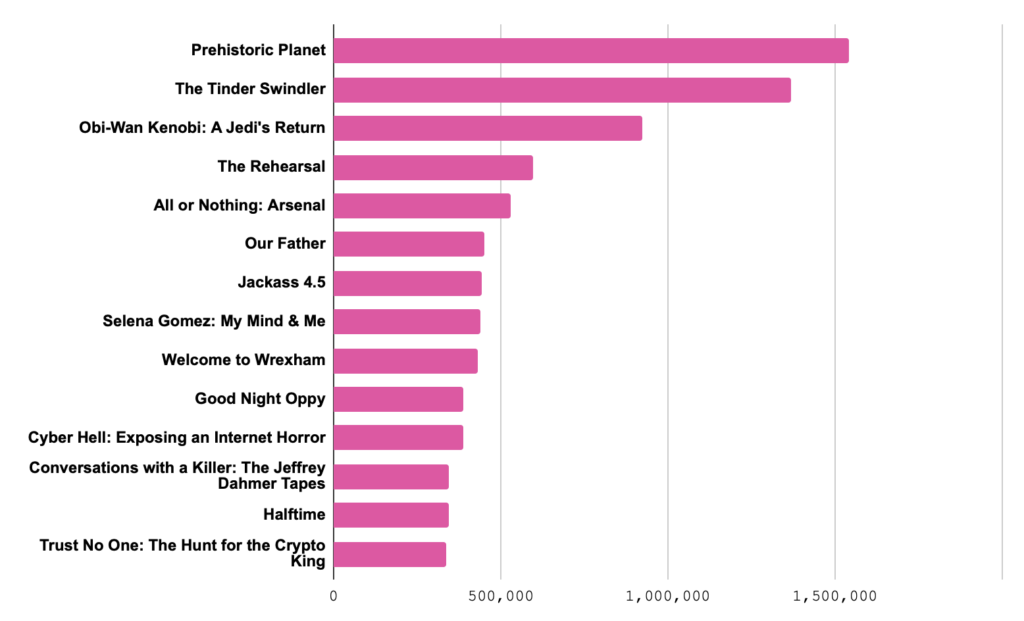 We can see from the data that David Attenborough led titles operate as a genre of their own, as they have in previous years.
Demographics
Documentary fans in 2022 tended to skew slightly female and older (30+)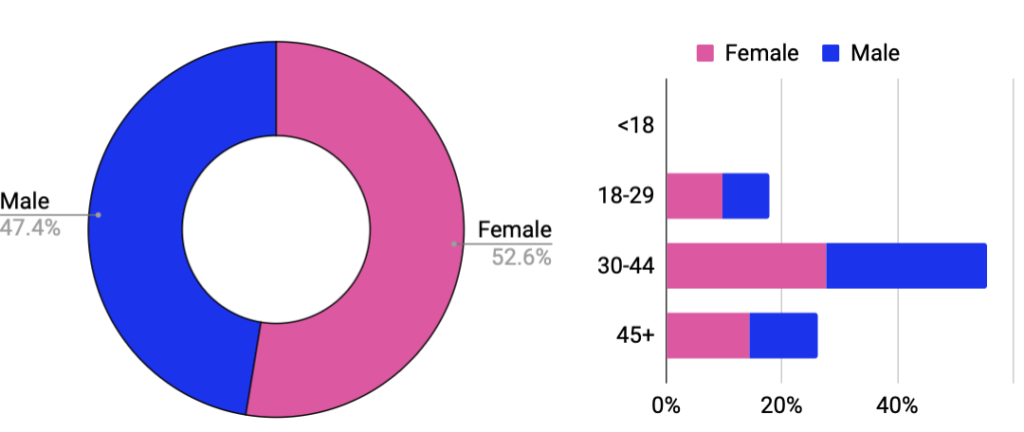 Demographics breakdown
Here we can see the individual gender/age skews of titles :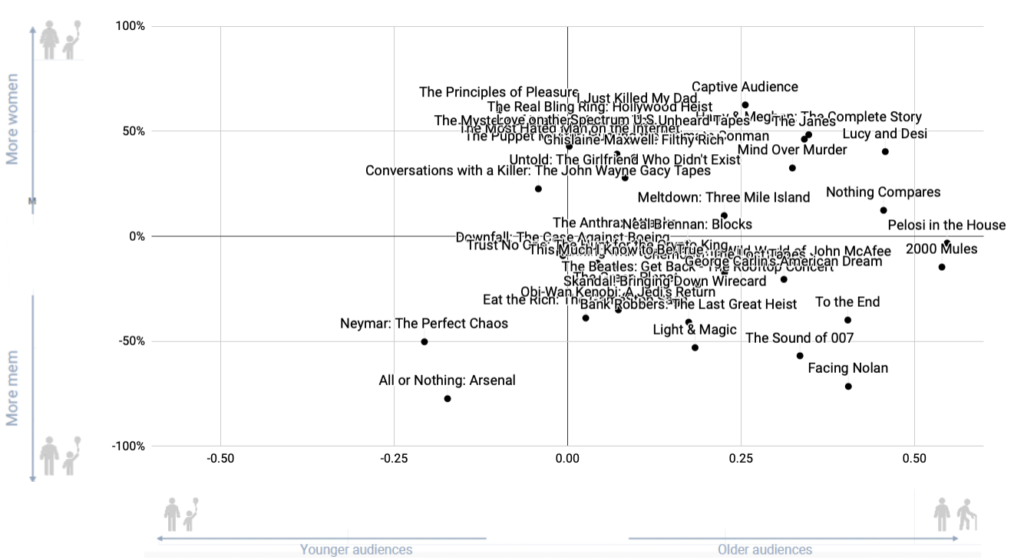 Territories
In 2022 there was a strong appetite for documentary content in:
United States of America
United Kingdom
Turkey
India
Canada
Mexico
France
Thailand
… as well as in South America generally, but less so in South East Asia, Russia, Africa and China.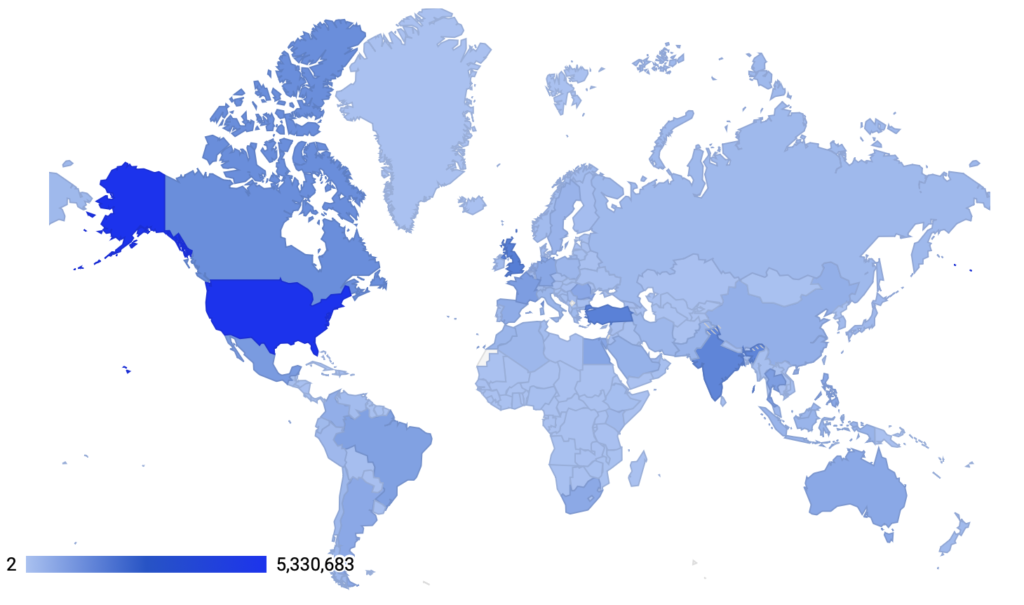 Sub-genre Popularity and Demographics
The top documentary sub-genres and their associated demographics in 2022 were: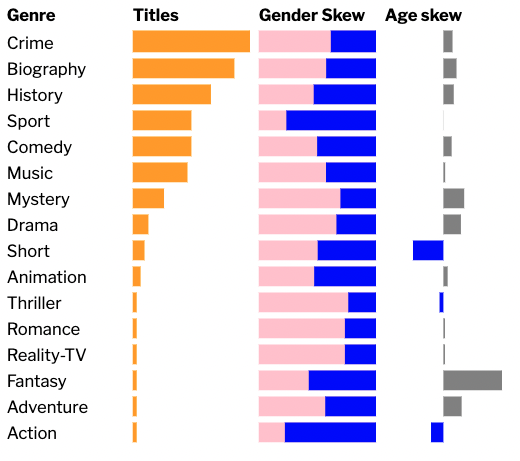 The most consumed Documentaries by genre in 2022 were:
Crime
Biography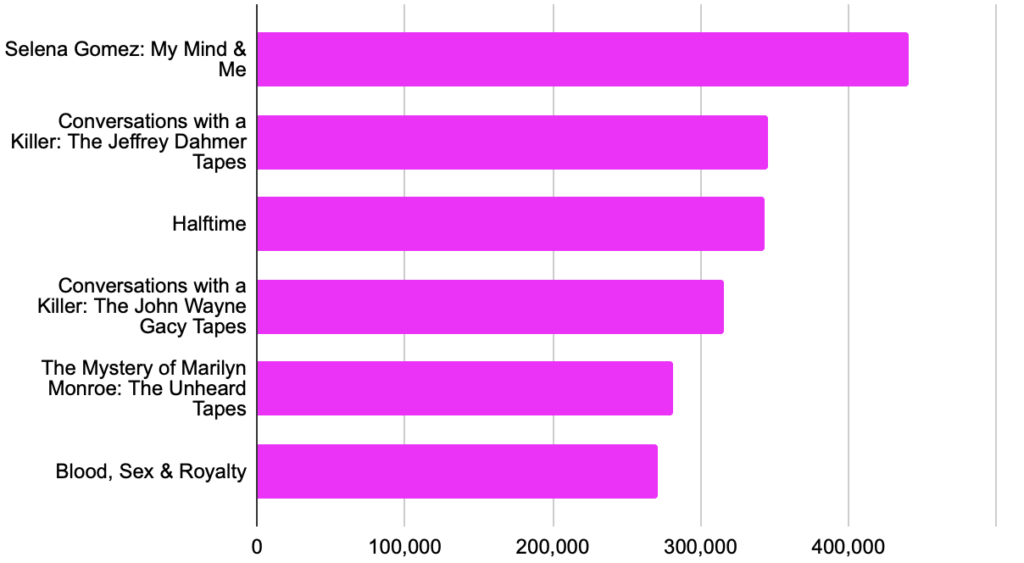 History
Sports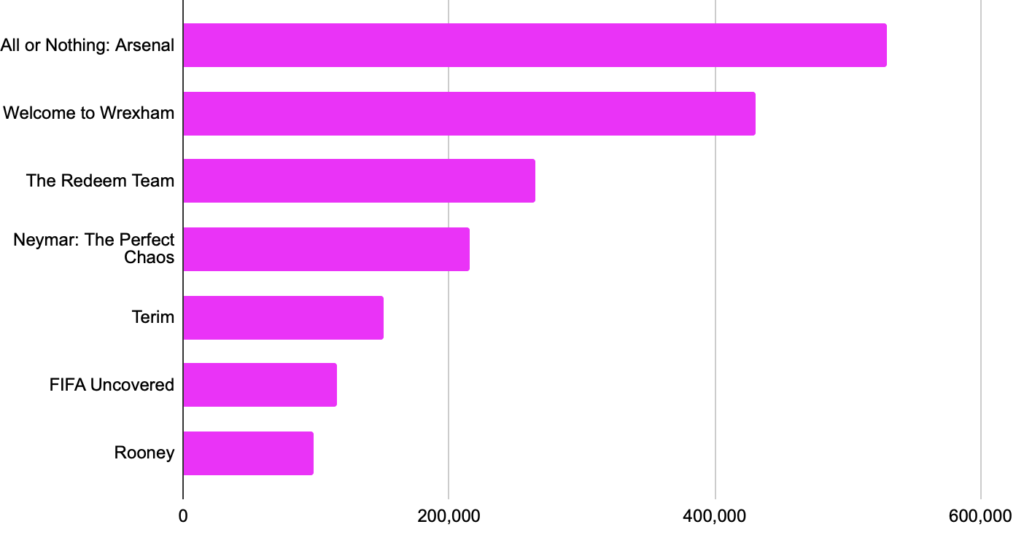 Comedy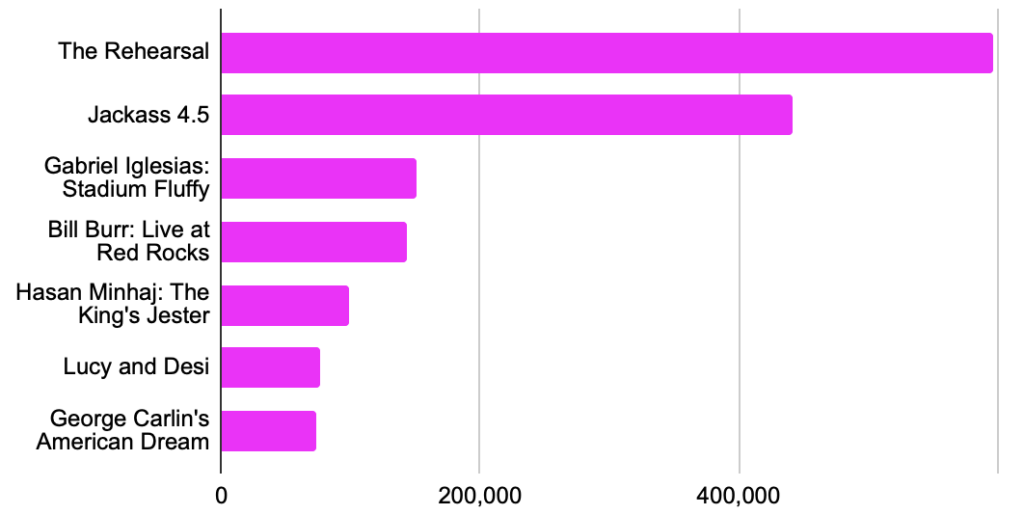 Music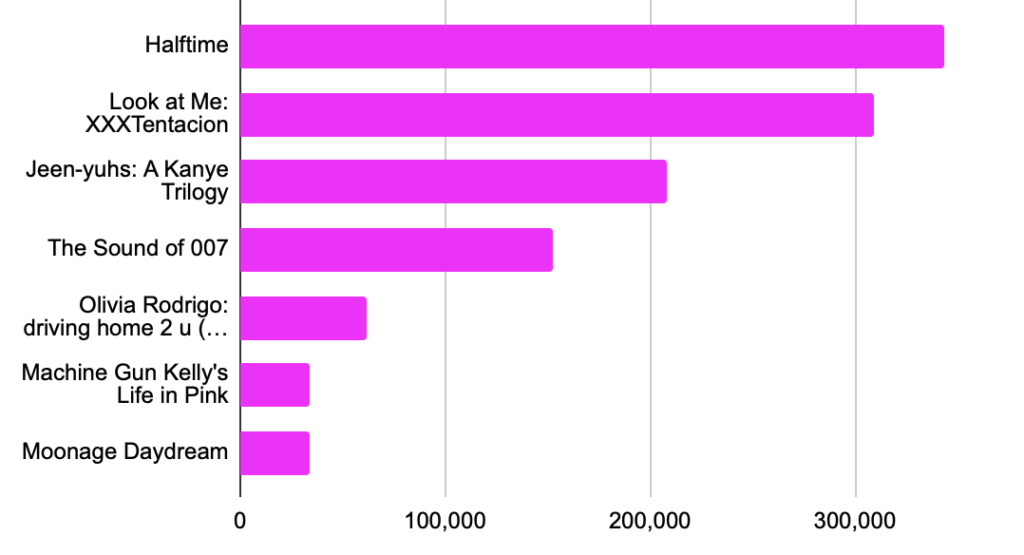 Worst-rated Releases
The worst rated documentaries of 2022 according to IMDB were:
Is this because they are controversial or just genuinely bad!? Tweet us!
Social Media Analysis
We can see that the audience on social media talking about documentaries in 2022 breaks down into the following main segments: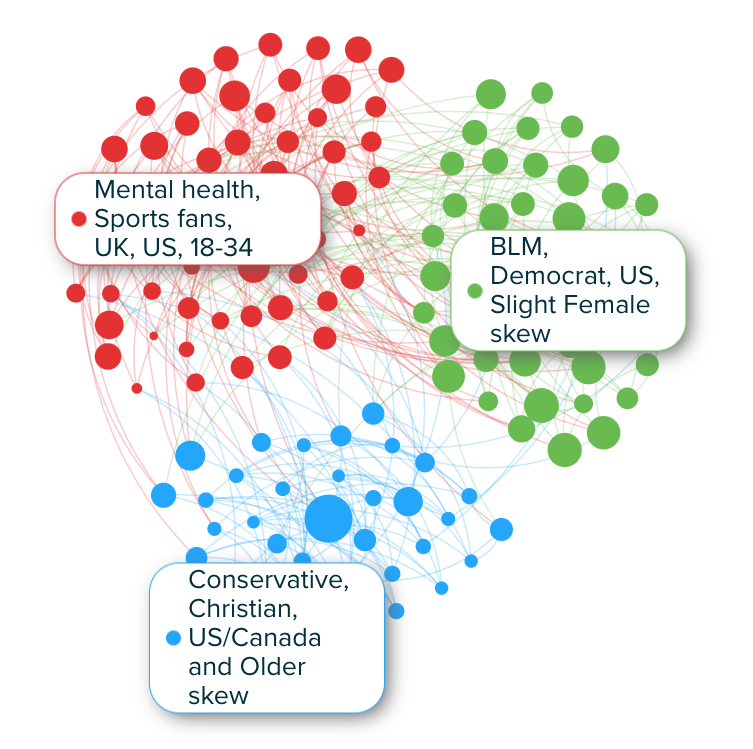 Using IBM Watson Personality Analysis technology we can see how the audience sees the world around them: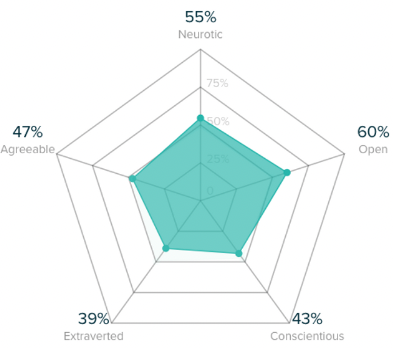 Personality
They are excitable, sentimental and helpful.

They are authority-challenging: they prefer to challenge authority and traditional values to help bring about positive changes. They are philosophical: they are open to and intrigued by new ideas and love to explore them. And they are melancholy: they think quite often about the things they are unhappy about.
Needs
Their choices are driven by a desire for discovery.
Values
They consider both helping others and taking pleasure in life to guide a large part of what they do. They think it is important to take care of the people around them. And they are highly motivated to enjoy life to its fullest.
2. The Market
Top Producers
The companies putting out the most documentaries in 2022 were:
| | |
| --- | --- |
| Producer | Number of titles |
| RAW | 5 |
| Netflix Studios | 4 |
| Imagine Documentaries | 4 |
| Third Eye Motion Picture Company | 3 |
| Story Syndicate | 3 |
| Stardust Films | 3 |
| RadicalMedia | 3 |
| Propagate | 3 |
| Players' Tribune | 3 |
| Makemake | 3 |
| Imagine Entertainment | 3 |
| Boardwalk Pictures | 3 |
Top 5 Networks
The top 5 networks for documentaries in 2022 based on views were:
Box-office Numbers
The highest grossing documentaries at the box office in 2022 were: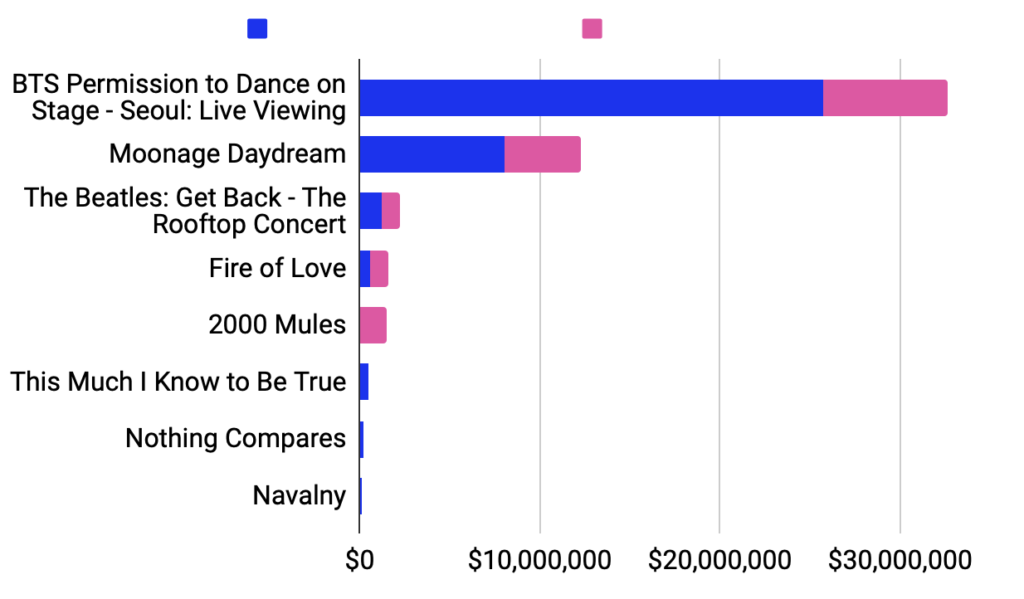 Very few documentaries in 2022 had a notable theatrical release but there were a couple of standout successes from:
BTS – Permission to Dance on Stage
Moonage Daydream (which performed better at the box office than it did on streaming)
Key Award Wins/Nominations
The key awards given most to documentaries in 2022 were:

Methodology
This analysis compiles data on 144 documentaries released in 2022 on IMDB Pro with more than 1000 votes.
'Views' data is from our partner Muso.
Demographics come from social and title voting/rating data (which we have skew-corrected to remove the inherent bias in participant in voting activity).
Social Media analysis using our partner Audiense.
Critics' Reviews / Further Reading
Below are some further resources on the best documentaries of 2022
Rotten Tomatoes Best Documentaries 2022
Order reflects Tomatometer scores (as of December 31, 2022) after adjustment from our ranking formula, which compensates for variation in the number of reviews when comparing movies or TV shows.
Peter Hamilton/Documentary Television Picks 2022